Stone Edge Conservation
Stone Edge Conservation combines the latest technology with traditional building and conservation techniques.
Every project is carried out by in-house teams of master craftspeople, and is overseen by experienced managerial teams.
Skilled in-house team
We are committed to the continued training of our skilled team and are fully accredited.
Reputation for quality
We produce high standard work on projects across London and the South East. We provide the conservation approach these very special buildings deserve.
Principal contractors
Stone Edge Conservation act primarily as principal contractor taking on the responsibilities of overseeing complex and demanding projects from inception to completion.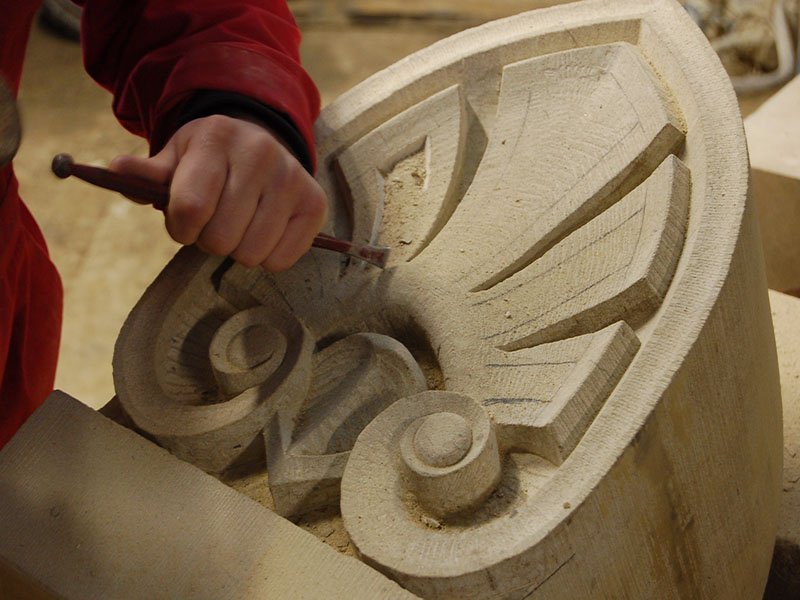 Stone Edge Conservation have for the past few years provided exemplary and quality building work, acting as a principal contractor serving some of Gerald Eve's blue chip clients. Over the years we have come to rely on Stone Edge Conservation to deliver some outstanding projects given stringent time and budget constraints to which we would not hesitate to recommend Stone Edge Conservation to any of our clients.
Simon Johns, Associate Building Surveyor at Gerald Eve, for Fortnum & Mason, London
The work at Rochester Cathedral, completed by Stone Edge Conservation, was to a very high standard and on time and to budget. We were very pleased with their work and in the professionalism shown by their operatives. It was a very satisfying project from all aspects. Given the success of last year's project and our satisfaction with their work, we have asked Stone Edge Conservation to return this autumn to undertake restoration work to the Cathedral's north nave clerestory.
Simon Lace, Chapter Clerk, Rochester Cathedral
The stonemasons, glaziers and other specialists in the workforce have relished the opportunity to be part of the project at Croydon Minster. Only a limited number of companies are cleared for working on Grade I-listed buildings, so the experience that Stone Edge Conservation provide is vital for preserving the future of the building.
Churchwarden, Croydon Minster
Stone Edge Conservation displayed knowledge and pragmatism in carrying out the works and were courteous to all visitors. The works were carried out efficiently with a minimum of fuss.
Daniel Shabetai, Marcus Beale Architects for Harrow School
The Academy was impressed with the helpful and flexible approach of Stone Edge Conservation's management team, their high quality of workmanship and attention to detail.
Peter Smith, Royal Academy of Music
I was really grateful to Stone Edge for their reasonable approach to the changes of contract. Other contractors sometimes see changes of contract as an opportunity to apply exorbitant fees. Additional costs for this project were totally reasonable.
Andrew Wright, National Trust
Further to our meeting with the Cadogan Estate on 18th May 2016 I just wanted to say thank you for your efforts on this project which finished on time and on budget and I know that both our Client and Murray Birrell are very satisfied with the standards achieved.
Peter Wade, Cadogan Hall